Upcoming Executive Function Skills Workshops
November 4, 2015 Somerville, MA Northeast Conference on Youth Development and Mentoring Getting the Horse to Drink: Executive Function Skills and Emotional Regulation
January 6, 2016 Andover, MA Parent to Parent. Facilitating Growth of Executive Function Skills
"Listening to Michael Delman at a recent Parent's Association meeting for our daughter's private school was definitely a learning experience. Thank goodness there was a handout to accompany his presentation because I couldn't take notes fast enough! Everything he touched upon made so much sense and he simplified the most difficult tasks. In the short time he was there, Michael provided us with valuable tools and strategies that we, as parents, could use to help our children approach their challenges in school and actually in life. Everyone in the group was so engaged and writing down the phone number for his company! Most productive meeting ever!"
Lisa Altman, mother of 9th grader at Dana Hall School
For more testimonials from people who attended our Executive Function skills workshops click here.
Past Executive Function Skills Workshops
June 10, 2015 New York, NY Avenues: The World School. Thinking Skills and Executive Function, staff training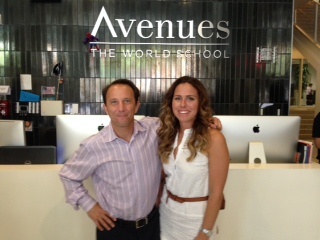 May 14, 2015 Framingham, MA Massachusetts School Psychologists Association. School Psychologists and Executive Function Coaching: Family-School Collaboration Services (poster presentation by Rachel Kalinsky)
April 25, 2015 Kingston, NY Speech-Language Association of the Hudson Valley. Intervention Strategies for Children and Adults with Executive Function Challenges, full day training session by Katie Hodgson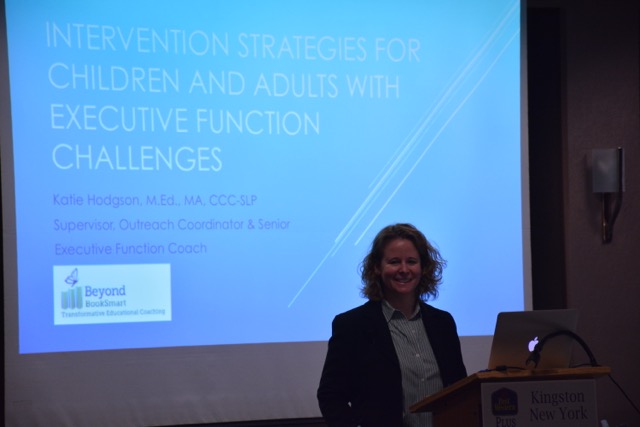 April 1, 2015 Providence, RI Providence Behavioral Health.Executive Function Support: Beyond the Quick Fix, presentation to staff
February 25, 2015
Belmont, MA
BSEAC
. Facilitating Growth of Executive Function Skills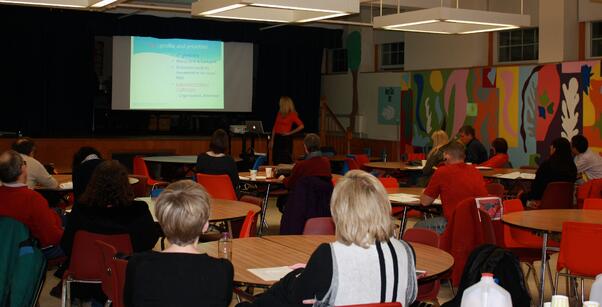 Executive Function Challenges and the Role of a Coach, presentation to staff

January 7, 2015 Belmont, MA. OCDI at McLean Hospital. Executive Function Challenges, presentation to staff
January 5, 2015 Manhattan, NY. CHADD of NY Executive Function Skills in Children: What You Need to Know and Why it Matters presented by Dr. Mark Bertin w/ introduction from Chelsea Salaga of Beyond BookSmart. From 5:55 - 7:30pm at 65 East 89th Street
November 20, 2014 Evanston, IL. Theraplay. Free Executive Function skillspresentation for parents from 9am - 10:30am at 1840 Oak Ave, Evanston, IL 60201 (847) 256-7334
November 13, 2014 Chicago, IL International CHADD Conference. Improving Academic Performance in Individuals with ADHD and Executive Function Skill Deficits: A Model for Change
November 8, 2014 Evanston, IL Speical Needs Resource Fair, Evanston Public Library - 11am-3pm, FREE
November 5, 2014 Hingham, MA. South Shore Educational Collaborative. Executive Function skills presentation to School Psychologists
October 22, 2014 Newton, MA. The Spiral Foundation. Executive Functions:
Fit the Strategy to the Learning Profile
October 15, 2014 New York City, NY. Child Mind Institute. Executive Function Challenges and the Role of Coaching
October 1, 2014 Boston, MA. Learning and Emotional Assessment Program (LEAP) at Mass General Hospital (MGH). Executive Function Challenges and the Role of Coaching
May 14, 2014 Cambridge, MA Public Schools, SEPAC. A Work in Progress: Brain Development and Your Child's Executive Function Skills
April 29, 2014 Cambridge, MA. Teacher/Staff Training, Strategies for Planning, Prioritizing, Organizing and Time Management

April 15, 2014 Online webinar for Nurturing Parents and Teachers. Developing Executive Function in the Early Childhood Classroom

April 8, 2014 Needham, MA Needham SEPAC. Homework, Projects and Test Prep: Executive Functions Make the Grade

March 12, 2014 Norwood, MA Norwood SEPAC. Homework, Projects and Test Prep: Executive Functions Make the Grade

March, 2014 Boston, MA Mass Mentoring Partnership presentation for Mentors and Administrators

March, 2014 Springfield, MA Mass Mentoring Partnership and Affiliates. Developing a Positive Attitude Toward School and Learning

March, 2014 Newton, MA Spiral Foundation Webinar Supporting Executive Function Skills presentation for professionals

February 26, 2014 Canton, MA Canton CPACSS. Homework, Projects and Test Prep: Executive Functions Make the Grade

February 11, 2014 Evanston, IL CASE. Executive Function Skills: What are they and how can we help our children adopt them to improve their world?

February 6, 2014 Waltham, MA Milestones Day School. Homework, Projects and Test Prep: Executive Functions Make the Grade

February 6, 2014 Norwell, MA Norwell SEPAC. Homework, Projects and Test Prep: Executive Functions Make the Grade

January 29, 2014 North Andover, MA Parent Group. Homework, Projects and Test Prep: Executive Functions Make the Grade

January 26, 2014 Northfield, IL Temple Jeremiah. Executive Function Skills: An Overview for Helping Your Children Improve Their Organization, Time Management, Project Planning, and Study Skills

January 21, 2014 Palatine, IL NSSEO. Executive Function: Helping Students with Time Management and Organization


2013

November 6, 2013 Wilmette, IL CHADD. Controlling the Chaos: Executive Function Skills

November 5, 2013 Cohasset, MA Cohasset SEPAC. Homework, Projects and Test Prep: Executive Functions Make the Grade

November 4, 2013 Arlington, MA Arlington SEPAC. Homework, Projects and Test Prep: Executive Functions Make the Grade

October 23, 2013 Belmont, MA BSEAC. Homework, Projects and Test Prep: Executive Functions Make the Grade

October 15, 2013 Medfield, MA Medfield SEPAC. Homework, Projects and Test Prep: Executive Functions Make the Grade

July 31, 2013 Newton, MA Spiral Foundation. Homework, Projects and Test Prep: Executive Functions Make the Grade

April 29, 2013 Newton, MA GISHA Conference at Hebrew College Keynote Address. Won't, Can't, Might: Understanding and Working with Executive Function Challenges to Facilitate Academic Progress


2012

May 3, 2012 IECA: Independent Educational Consultants Association. Getting the Horse to Drink: Strategies to Address the Emotional Regulation Issues of Students with Weak Executive Functioning, co-presented with Dr. Ann Helmus, NESCA


2009

2009 Association for Experiential Education Mid-Atlantic Regional Conference Keynote. We're All in the Woods: Risks and Opportunities for Group Leaders

2009 Association for Experiential Education Mid-Atlantic Regional Conference. Executive Function Workshop for Outdoors Educators