Executive Function Coach Employment Opportunities
Find out more about Executive Function coaching employment opportunities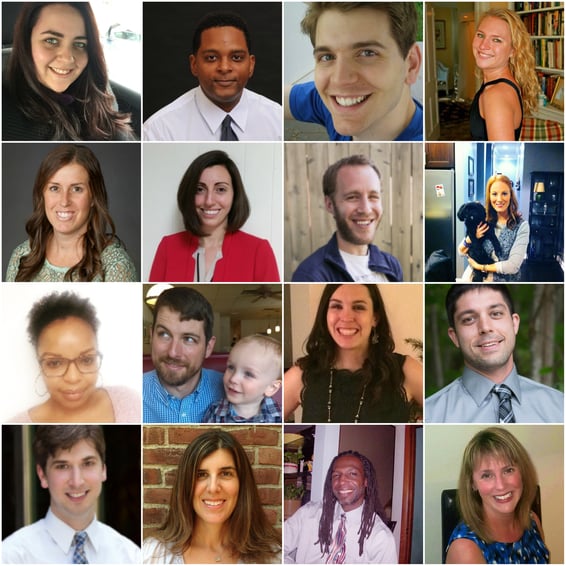 Now Hiring: Director of New Programming
The Director of New Programming will help develop the framework of what Executive Function coaches aim to accomplish; what knowledge, skills, tools, and professional orientation are needed to do so; and what measures allow coaches to know how well they are doing and where they need to make adjustments.

Once standards are broadly established, the Director will create an educator training program that will confer various levels of Executive Function certifications specifically for educators. The Director will be responsible for leading the trainings and, eventually, for hiring and training staff to do so. While schools will be the starting point for this program, the Director will seek out additional populations to train and for whom standards would need to be developed.
Now Hiring Coaches!
We employ hundreds of highly credentialed, part-time coaches nationwide.
We welcome candidates from the following states to apply:
Picture Yourself on Our Team of Talented Professionals
Flexible Hours
Quality Training and Supervision
Opportunities for Career Advancement
Why become an Executive Function coach at Beyond BookSmart?
An

Executive Function coach

makes a significant difference in the lives of their clients.
Our Executive Function coaches are provided with high quality training and ongoing professional development.
Each coach is mentored by a senior level Executive Function coach.
Our coaches are trained in the use of over 375 tools and strategies and have access to a library of resources.
Scheduling of sessions is flexible and controlled by the coach. Each coach chooses the hours and days that work best for them to coach.
Many of our coaches are also working as teachers, speech-language pathologists, or school psychologists. They often find that Executive Function coaching provides an opportunity to learn new tools, skills, and strategies enabling them to be more effective in working with their clients.
Beyond BookSmart provides each Executive Function coach with clients that are the best fit for them, based on the coach's background and skill set.
There are opportunities for advancement as we grow.