Summer Executive Function Coaching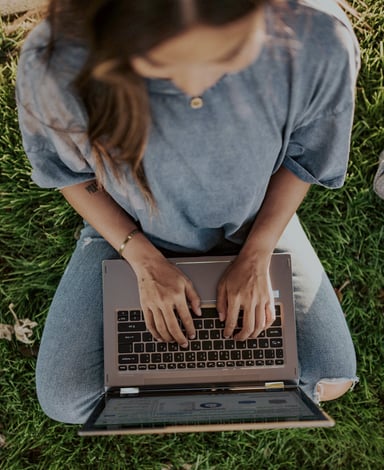 A break from academics is the perfect time to learn and master new lifelong skills.
Summer is an excellent time for Executive Function coaching. Unlike the school year when sessions typically revolve around helping students with their academic demands, summer provides a more low-stress environment for students to work on their EF skills. Because there are less urgent priorities over the summer, this is a terrific opportunity for students to apply their coaching toward areas that are meaningful to them. Whether it's preparing for the new school year, making a plan to complete summer reading or learning packets, or working on a passion project, summer coaching has proven to have countless unique benefits for the thousands of students we've worked with.
Summer coaching offers students a chance to:
Develop a deeper understanding of Executive Functions and how they impact their learning
Strengthen the coach/student relationship without academic pressure
Reflect on the previous school year to celebrate successes and identify areas for continued growth
Prepare for a positive school transition next year with more confidence and comfort in facing new levels of challenge
Organize neglected belongings - files, folders, backpack, room, etc.
Tackle summer school work or summer reading - planning and follow-through
Devote extra time to work on areas of weakness in whatever context feels important to the student
Preview and review materials for the Fall in challenging academic areas
Establish both summer and school year goals
Summer Coaching for High School and College Students
For high school and college students in particular, summer provides an opportunity to get a head start within a number of important areas. Some of the priorities we've seen our clients work on over the summer include:
College application and essay preparation for the year ahead for rising seniors
Passion projects proposed by the student
Community Service plans and implementation
Driver's Ed preparation

Create plans for securing internships

College readiness preparation (how to manage unstructured time, self advocate, anticipate challenges, etc.)

Build career readiness skills

Transition from home to dorm, or dorm to apartment

Help to create a work/life balance for post-college students/adults
Top 10 Reasons Our Clients Use Summer Coaching
To focus coaching on one specific Executive Function skill and to develop that skill without the pressure of a full academic workload and after school activities
To work on summer reading, develop reading comprehension skills, and learn how to write an outstanding book report
To secure an Executive Function coach in advance for the upcoming school year and to develop (or maintain) a great working relationship with their coach
To create a game plan, establish new habits, and learn new tools & strategies in order to be successful in the coming school year
To ensure that your student is prepared and confident to prioritize and handle any and all homework, projects, and tests when fall arrives and the workload seems overwhelming
To help your student establish summer goals or a parent/child summer contract, and learn about goal directed persistence in order to achieve those goals
To help your student research an internship, job, colleges, or start writing college essays.
To establish an organizational system to be used throughout the year. Your student can organize their room, backpack, binders, and be totally prepared for school before it starts.
To help research and plan your student's community service project or any personal project
To help college students choose classes and establish goals and a schedule for the fall semester
Find out how Summer Executive Function coaching can benefit your child, yourself, or another adult in your life.
4 Steps to Effective Coaching
Read our guide about our incremental approach to helping students learn the essential skills for success.