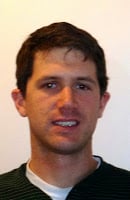 Editor's note: From time to time, we will be asking guest bloggers to contribute to our blog. Mark Skoskiewicz, founder of MyGuru tutoring services, offers his perspective on how to discern a need for tutoring versus Executive Function coaching in students.
Almost everyone I've ever met knows what a tutor is – someone with deep expertise in an academic subject or standardized test who teaches a student core concepts. Executive Function coaching seems to be less well known and understood.
Executive Functions are self-management skills that help people achieve goals. An Executive Function coach, then, helps students manage their emotions, focus attention, organize and plan their work and time, and reflect upon and revise their tactics as circumstances change. Beyond BookSmart points out that robust Executive Functions are critical for meeting the challenges of ever-increasing school demands.
So, before getting into the difference, it is important to set the right context by pointing out that there is some overlap, in practice, between the support a tutor provides and the support an Executive Function coach provides.