Recently, we posted a blog article about Emotional Regulation, a foundational Executive Function skill. At times, families may need to reach out for emotional regulation support that extends beyond what an Executive Function coach provides. We asked Dr. James Barrett to offer some guidelines for families who are seeking therapeutic support for their children.
Dr. Barrett writes:
With a heightened awareness of the need for quality mental health care, I hear more and more from families that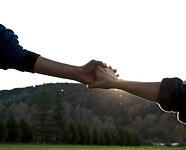 they are struggling to find the right match for their needs. Some want to use their HMO and can't find anyone in network, others don't know how to wade through the hundreds of therapists on-line who promise happiness and success if you work with them. Here are three tips I share with families to finding effective help fast:
1) Don't fall for gimmicks. I am dismayed to see many of my colleagues offering low-cost "alternatives" to mental health care such as webinars, CD's, 5-step tele-classes, etc. None of these well-packaged "products" can take the place of working with a psychologist who can provide careful assessment, diagnosis and treatment options for your family. In my experience, there is no "one size fits all" in mental health care
2) Don't necessarily confine yourself to your insurance network. I get a few calls every month where as soon as the parent hears I am not on their HMO panel they hurry off the phone saying they can't afford to not use their insurance. Times are difficult all over financially and I certainly understand the desire to use the benefits you pay for and most insurance products have a number of capable clinicians in their network. However in-network options are not always the best or most effective. For example, let's say you choose a clinician that is in-network with your insurance but not an expert in the help you need or the best fit for your family or child. You can waste precious time and weeks worth of co-pays for ineffective care. You also run the risk that a negative experience with a therapist who was not a good match can turn a child or teen off to the experience entirely.
3) Interview different providers and get the best value for your healthcare dollar. Most psychologists will offer a free, brief phone consult. Ask them if they have expertise in the problem for which you seek help. For example, if someone calls up seeking help for their daughter with an eating disorder, I'll provide them with referrals as this is not one of my areas of expertise. However, if you call looking for help with your teenage son who is getting in trouble at home and in school, I'm the guy to talk to and I can lay out how I plan to help. Often in three months of solid work we can get more accomplished than what you would with a year of work with an inexperienced clinician or someone who isn't a good fit. Don't be afraid to ask the psychologist to explain in concrete terms how he or she plans to help and how you will evaluate the effectiveness of the work together.
In short–don't "skimp" on mental health care. Often, even out of pocket expenses will be less than you pay for cable TV or a comprehensive lawn service and compared with what you can get in return–peace at home, a safer teen, or a family that is able to communicate more effectively - the cost may be a sound investment. The trick is in taking the time to find a competent, capable clinician with the expertise you need and a plan as to how he or she will help you get the results you are looking for. I have yet to see that happen by signing up for a "Gold Membership" on a website message board.

James G. Barrett, Ph.D
Dr. Barrett is an Instructor of Psychology in Psychiatry at the Harvard Medical School and a psychologist in the Cambridge Health Alliance Child and Adolescent Outpatient Department working primarily in school-based health centers. He is the site director of the Safety Net psychology practicum and clinical coordinator of the Safety Net Collaborative in partnership with the Cambridge Police Department's Youth and Family Services Unit, Cambridge Human Services and Cambridge Public Schools. Dr. Barrett has presented at numerous national conferences on juvenile justice, gang violence, preventing retaliatory violence, and police-mental health partnerships. He is a contributor to Adolescent Psychiatry, The Community Psychologist, Professional School Counseling, and The Handbook of Human Development for Health Professionals. He also has a private practice in Cambridge, Massachusetts, focusing on the mental health of young men and boys: www.jamesbarrettphd.com
photo credit: Liz Poage
If you would like a free download of "5 Ways to Build Emotional Regulation Skills" (from Beyond BookSmart), click on the button below.