Editor's note: This week, we feature guest blogger Martin Franklin, Ph.D., clinical director of Rogers Behavioral Health in Philadelphia. Please read more about Dr. Franklin below.
Children with obsessive-compulsive (OCD) and anxiety disorders often struggle in school. Parents who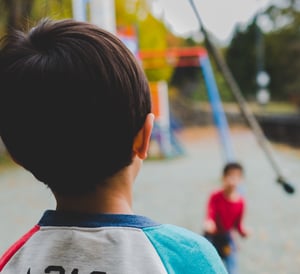 want to help their children are often at a loss as to what to do: Should we speak to school officials? Should we seek an IEP or a 504 plan? Would accommodations in terms of reducing workload or avoiding certain classes or tasks help? Parents may also wonder if they should keep it to themselves because of the stigma still associated with mental health issues.
While there is no "one size fits all" solution, there are some things parents can do.
A Coordinated Approach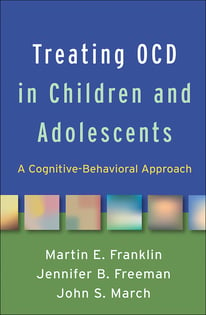 In my recently published manual, Treating OCD in Children and Adolescents: A Cognitive-Behavioral Approach, I outline how critical it is that schools and mental health professionals work together to coordinate the care a child is receiving from a therapist while managing symptoms in school.
Such coordination may help reduce interference with completion of school tasks and uncover how certain dynamics in school both trigger and cause your child to maintain their symptoms.
For example, if a child with performance-related anxiety is simply given a pass on having to participate in gym class or make public presentations, this accommodation will likely reduce fear immediately, but perpetuate it in the long run. On the other hand, forcing a child to do something that he or she is simply not ready to do could lead to more overt school avoidance, which is more difficult to treat than focused fears.
The Power of Cognitive Behavioral Therapy
Research shows cognitive behavioral therapy (CBT) is highly effective in treating OCD and anxiety. One component of CBT is having patients create hierarchies where they rate their fears so they can gradually face them.
It's important to ensure good communication between the therapist and the school so progress can be measured toward the goal of eliminating the accommodation once the child is ready. If a child's anxiety symptoms are more troublesome at home, like hand washing rituals before getting ready for bed, it's less important to involve the school in helping your child overcome fears.
Communication Helps All Students
One way to help facilitate an exchange of information is to have the psychologist involved in the care of your child talk to relevant school personnel which can help them get up-to-date information about anxiety, its impact, and its treatment while reducing the focus on a particular child. Research about anxiety in schools clearly shows every school in this country has children who are suffering, so a talk may also help with improving understanding and implementing interventions for all affected children.
Children and adolescents spend a large portion of their day in school, and if the school environment heightens a child's symptoms, teaches negative habits, or provides tools that are counterproductive to treatment goals, the negative consequences will worsen the effects of anxiety. Coordinating care among parents, therapists and school personnel may require considerable effort, but it offers the best opportunity to help a child effectively overcome fears that can be confronted in school.
Photo above by Simon Launay on Unsplash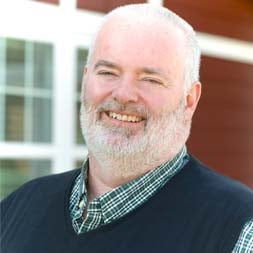 Martin Franklin, Ph.D., is Associate Professor of Clinical Psychology in Psychiatry at the University of Pennsylvania School of Medicine and Clinical Director of Rogers Behavioral Health in Philadelphia, where he oversees partial hospitalization and intensive outpatient care for OCD, anxiety, and depression. He received his PhD in clinical psychology in 1993 from the University of Rhode Island. Dr. Franklin has lectured nationally and internationally on OCD, anxiety, and related topics, and recently published a treatment manual for youth with OCD (Franklin, Freeman, & March, 2019, Guilford Press).
To learn more about treatment at Rogers' Philadelphia location, visit rogersbh.org/locations/philadelphia or call 267-787-6600.
---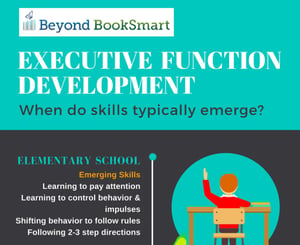 Download our infographic, illustrating a timeline of typical Executive Function skill development from elementary school to adulthood:
Please see this page for comprehensive information about Executive Function in Elementary students.