If you are the parent or guardian of a rising high school senior, then you know that this time of year has guidance counselors gearing up for their busy season (kind of like tax preparers in April). With the college application process close at your heels, your Executive Function skills are put to the ultimate test: Can I stay cool, calm, and collected throughout this project? Can I assist my child in creating and executing an organized plan for getting the necessary tasks completed? Do I even know what the necessary tasks are?
At the same time, your child's Executive Function skills are tested, too: Why do I need to do this now when it's not due until January? Where do I even begin?
If there were a science called academic meteorology, we'd call this a set up for the perfect storm. When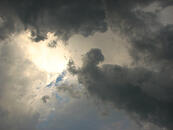 students are resistant, unfocused, or unsure about the college application process, parents tend to get pretty anxious, oftentimes causing them to micromanage the whole way through. This approach is stressful for both parents and students. To avoid late night fights, parents can encourage their children to take ownership of this project, creating a learning experience that will prepare them for the project management they'll undertake independently in college.
How Can I
Empower
, as Opposed to
Overpower
?
Get Organized
Here's what we love about this deceptively "simple" tool below: it demands critical information in an organized fashion. Start by listing the colleges your son or daughter is interested in applying to, and work your way across the key questions: Application deadlines? Which test scores are required? Kinds of essays being asked for? Once you've gathered all of this information, you son or daughter will be ready to map out deadlines and due dates for getting different pieces done along the way.

Plan and Prioritize
Now that you know what is due (and by when), using the planning table above, you're ready to plot out the smaller steps needed to complete all of your college applications and submit them on time. Maybe the first priority is to narrow the list of colleges, then prepare for a second round of SATs. Perhaps the next steps include requesting letters of recommendation from teachers and selecting which Common Application essay prompt to use for drafting a rough outline. The bottom line is to set some clear, concrete goals that will help move the process forward, with no room for last minute panic due to forgotten elements.
Reflect, Don't Direct
Encourage your child's metacognition, or awareness of his/her own thought processes, by posing questions along the way. But we're not talking just any questions. Parents typically find themselves asking, "Have you finished your homework?" We agree that getting through to the end - Goal Directed Persistence - is essential. But posing different questions can help your child figure out how to get to the end, and what might be getting in the way of that. Here are some suggestions to try:
- What's your plan?
- What materials do you need to execute that plan?
- What might get in the way of working that plan?
- What can I do to support you in accomplishing this task?
- What other forms of support might you consult or use if things get difficult?
These approaches can help you to be the parent who empowers, rather than overpowers, their college applicant. Ultimately, the responsibility for the college application process is your child's, and your child should be accountable to you (think of a Project Manager reporting to the Senior Manager). Picking a few check-in points that are spread out (August 23rd, September 27th, November 1st - for example) and deciding with your child what "deliverables" are reasonable to have done by those target dates will keep you informed and hold your son or daughter responsible and accountable.
Sure, there may be rough weather to ride out during this process, but harnessing those Executive Function skills will get you through the worst sharknados to the sunshine of acceptance letters. As Executive Function coaches, we have guided many students through the college application process, helping them manage their time, attention, and effort toward the outcome they envision. So, we're here to help if you think your child could benefit from academic coaching.
And, finally, wouldn't it help to know what admissions officers are looking for in those all-important essays? We've developed a guide to the hidden questions that colleges are really asking called "The 5 Questions REALLY Being Asked by The Common Application Essay Prompts."
Click the button below to download our guide to help students write a great college essay!
photo credit: Just Jefa