Editor's note: This week, we feature guest blogger Steven Cruz, , M.A., President and Founder of Omega Educational Consulting, Inc. Please read more about Steven below.
While many of us might look back on our high school summer breaks as months-long expanses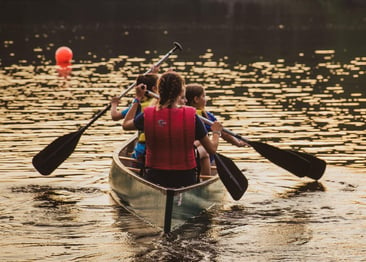 of warm days, visiting family, working a low-paying temporary job, and relishing a relaxing sense of freedom, many students have begun to dread it as just another time to pack in the résumé building experiences they have no time for during the academic year. And who can blame them for being weary of the unrelenting treadmill of "college application worthy" expectations? Nonetheless, students cannot completely ignore the need to demonstrate what they bring to the table during the school admissions process. Fortunately, happy summers and gainful summers don't have to be mutually exclusive. We like to help students find a productive medium where they're both enjoying their time and making it benefit their futures. How can you maximize both? Let's look at some strategies.
6 Ways to Combine Personal Growth and Enjoyment
As much as possible, students should pursue activities that promote both growth and satisfaction. Here are the most popular options we suggest to students:
1) Find service opportunities in places you'd like to travel to.
Would you like to help provide clean water or build homes in Central America? Teach English in China? Assist turtles in Greenland? There are numerous programs that offer the opportunity to give, grow, and have fun.
2) Volunteer or work for local organizations you care about.
You don't necessarily have to seek service opportunities abroad. There are plenty locally or in nearby cities. Many nonprofits offer internships and volunteering for both high school and college students.
3) Find unique programs or classes (at schools you're interested in).
Consider your academic interests. What motivates your curiosity? Do you want to learn to code in Python? Deepen your understanding of macroeconomics? Improve your Japanese? Once you determine the area, you can begin to seek it out through specialized high school programs at community colleges and universities. You don't have to limit yourself to what's nearby or even what's in the country. International schools and universities frequently offer unique programs as well. You might want to start with the schools you're most interested in. If they have something that fits, you'll also be able to get a taste of student life on that campus.
4) Find jobs or internships that motivate you and advance you towards your goals.
For students who are thinking about studying finance, I recommend getting an internship or working in a bank. Those interested in medicine would be advised to shadow in different specialties at a hospital. If climate change is your thing, and you don't want to spend your summer in environmental science courses, perhaps you could investigate relevant nonprofits.
5) Find research opportunities.
This is especially pertinent to students interested in the sciences. While there are some programs that assist students in getting positions, many of the opportunities come by directly contacting professors either cold or through contacts you already have.
6) Continue (and progress in) what you've done in the past.
For some students, this means becoming a counselor at a summer camp or continuing another activity they've done for several years. Consistency and progress are more important than displaying a particular kind of activity on your CV.
Of course, a number of these options above are not only for the summertime. Students can often find ways to incorporate fulfilling activities during winter breaks and the school year. Whatever you choose, don't be afraid to follow your curiosity. Personal growth and passion will benefit your college applications more than a laundry list of activities you aren't truly invested in.
Photo by Liam Macleod on Unsplash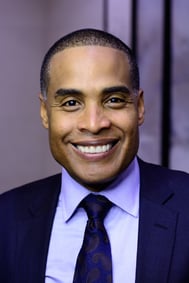 Steven Cruz, M.A., President and Founder of Omega Educational Consulting, Inc, has nearly two decades of professional experience in educational counseling, program development, and student affairs. An accomplished speaker, program developer, communicator, and facilitator, Steven has an established record of providing admissions, housing and personal support to his domestic and international clients. Since founding Omega Educational Consulting. Steven has presented several workshops on "How to enroll in an American University" in Mexico City (Mexico), Cali (Colombia), Belo Horizonte (Brazil), San Juan (Puerto Rico) and Santo Domingo (Dominican Republic). Steven has been a featured keynote speaker at NYU, Columbia University, and the Juilliard School of the Arts as well as other numerous conferences on student issues. A native New Yorker, Steven is fluent in both English and Spanish and is proficient in Italian.
---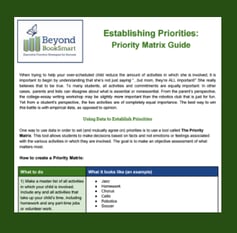 Download our Priority Matrix Guide, a structured approach to helping an over-scheduled student identify what really matters.
---
Please see this page for comprehensive information about Executive Function in high school students.