Editor's note: This week, we feature guest blogger Janet Price, Director of Admissions and Outreach at College Living Experience in Rockville, MD. Please read more about Janet below.
Support in college for students with learning disabilities includes accommodations ranging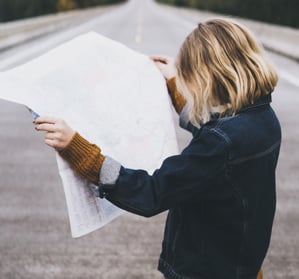 from extra time on exams to a note-taker or copies of the professor's notes. However, obtaining and accessing those accommodations requires you to be on top of your game when it comes to Executive Functioning skills.
Shifting from Entitlement to Equal Access
You may have already heard that there are no IEPs in college. This is because IDEA (the legal umbrella under which IEP's are formed) ends when a student graduates high school or at the end of age 21, whichever comes first. Supports at the college level fall under Section 504 of the Rehabilitation Act of 1973 and the Americans with Disabilities Act, and are simply known as your accommodations.
Changes in this legal framework result in a shift from entitlement to equal access. While students protected under IDEA are entitled to Free and Appropriate Public Education (FAPE), there is no such entitlement at the college level. Instead, protections are focused on ensuring equal access to the curriculum and to the facilities themselves, for otherwise qualified students with disabilities.
The Process of Obtaining Accommodations on Campus
One of the biggest differences in obtaining accommodations at the college level is that the student is responsible for driving the process from start to finish. How does a college student go about getting their accommodations? Here is the step-by-step process, once you are accepted to the college:
Contact the Disability Support Office – note that they will not reach out to you first.
Apply for accommodations and meet with a disability support counselor.
Provide documentation of your disability, which should include a recent psycho-educational evaluation or in some cases, a doctor's note.
Accommodations are discussed and typically approved.
Once approved, return to the Disability Support Office at a later date to pick up a letter that lists accommodations. (Sometimes this can be done online.)
Give a copy of this letter to each professor at the start of each semester.
Failure to follow through with any of these steps can mean that you don't get your accommodations. While you can always re-apply for accommodations going forward, they will not be retroactively applied, even if you failed a class because you didn't obtain accommodations. This, again, is in line with the laws governing support at the post-secondary level.
College Support Has Limits
While you can receive accommodations such as extra time on exams (although usually not on assignments), copies of notes, or priority registration, it is important to know that course work will not be modified in college. When we talk about modifications in high school work, we are talking about changes like writing a 5-paragraph essay instead of a 2-page paper or completing every other math problem for the assigned homework. Colleges do not have to change any academic requirements that:
Are essential to instruction
Are necessary for licensing requirements
Alter the fundamental nature of a program
Present undue financial or administrative burdens
Are not considered reasonable
Why? Again, colleges are complying with different legal regulations than high schools. But beyond this, any changes to the areas above will impact the fidelity of the degree or certification.
Other changes in support also reflect post-secondary realities. For example, students can take exams with extra time on a computer, but they need to schedule this in advance. This is because the student typically will need to take the test in a testing center rather than in the classroom, and space needs to be booked and the professor needs to provide the exam.
Why does it make sense to be able to get extra time on an exam, but not for assignments? Because in college you are given a syllabus that lists all assignments and due dates at the start of the semester, and you can break those down into manageable chunks with timelines…right?
Top Three Executive Function Skills to Practice in High School
In order to follow the process to qualify for accommodations, and to access some of those accommodations (such as scheduling an exam in advance at the testing center) Executive Function skills that may have been scaffolded and supported in high school suddenly become that much more critical to success. Here are some of the most important areas to practice now:
1) Waking up with an alarm clock/independently following a schedule. If you are still shaking your high school student awake, now is the time to stop. Sure, there may be consequences, but accommodations in college will mean nothing if your student is not getting out of bed and going to class on time.

2) Metacognition, or awareness and understanding of how you think and learn. Has there been a psycho-educational evaluation or neuropsychological evaluation? If the first time that your student sees it is when they are discussing it with the disability counselor on a college campus, that is too late. Make an appointment with the evaluator to explain the results to your child. They will take care to highlight strengths as well as help understand challenges and where they are stemming from.
3) Time management. To help build the skills necessary for college success, encourage your student to practice chunking out assignments, estimating how much time each part will take, and working backwards from there. Rather than counting on extra time as a buffer if something isn't finished, factor it in advance as part of a realistic planning process.
Other Post-Secondary Options
If your student has not mastered the skills above, you may want to consider other post-secondary options prior to enrolling in college. There are many options out there, including:
Gap year programs
PG-year or transition year at high school
Full-time post-secondary support programs
Keep the long-term goal in mind, rather than a particular timeline. Taking a step back beforehand to work on Executive Function and foundational skills can make the difference between success and failure.
Above photo by Daniel Gonzalez on Unsplash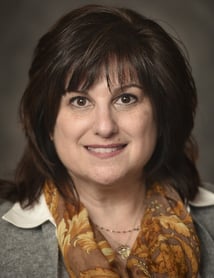 Janet Price is the Director of Admissions and Outreach at College Living Experience in Rockville, MD. CLE provides wrap-around supports and services in academics, career development, social skills, and independent living skills for college-age students with a variety of exceptionalities. Janet has 10 years previous experience as an educational advocate, and has co-authored two books, Take Control of Asperger's Syndrome, winner of the 2010 Legacy Book Award, and Take Control of Dyslexia, as well as numerous articles. She has been a guest lecturer for graduate programs at Towson University and American University and frequently presents at national conferences.
---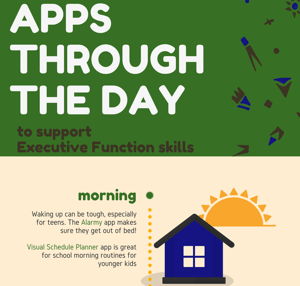 Download our infographic, Apps Through the Day for Students, featuring 8 of our coaches' favorite apps for helping students be more organized, focused, and productive.