Standardized testing is one of those buzz phrases that elicit immediate reactions and responses from parents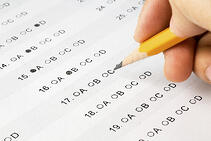 and students alike. By now, the SAT is one of the most well-known and widely-used standardized tests currently geared toward high school students. However, that test is about to get a makeover. Are you prepared for the new SAT in 2016?
Due to some mindful reflection – a key Executive Function strategy – the president of the College Board is working to modify the SAT so that it more clearly aligns with the kinds of skills that high schools teach and colleges value: evidence-based reading and writing, no penalties for educated guesses, and vocabulary that hones in on critical skills (like "synthesis") rather than emphasizing the rote memorization of a set of terms nearly archaic in the way most of us communicate.
How Can Executive Function Skills Help Students Prepare for the New SAT?
With these changes in the new SAT, academic coaching versus tutoring becomes the priority, particularly coaching with an emphasis and developing and strengthening Executive Function skills. Instead of requiring students to memorize complicated words and complex formulas, the skills of deductive reasoning, critical reading and thinking, answer elimination, time management during test taking, planning, prioritizing and analyzing errors of SAT practice work will be critical components for student success. Strategies for reducing test anxiety can also help students prepare for and take the new SAT.
As Tamar Lewin, writer of the New York Times article "A New SAT Aims to Realign With Schoolwork" cites from Seppy Basili (a vice President of Kaplan Test Prep), parents – and students, too – will continue to aim for an advantage over other students even on this new test. And while success on the skill set mentioned above can certainly distinguish students from each other, a feature of the new SAT will allow that kind of distinction more than ever: an optional essay writing component.
The New SAT: Should Students Write an Optional Essay?
Many students may opt out of the essay component for the sheer fact that it may not be required by some colleges. Therefore, students who choose to write college essays may stand out amongst their peers as they apply to college. Because the score for the essay will be separate, encouraging students to prepare for and complete the essay component is a smart strategy. Practicing the skills of close, active reading can get students ready for both the main portion of the exam and the writing component. Using writing strategies such as organizing ideas and integrating quotes into writing can enable students to stand out among their peers.
But not all is as it appears. While some colleges never invested much into the essay portion of the test, others have – and will continue to. The recent announcement led to numerous colleges insisting that the essay would still be required as others took a wait-and-see approach.
Bottom line? Students taking the new SAT will need to discern among the options available to them in 2016, basing their final decision on the requirements set by each collegiate institution. Not all colleges will agree on whether an optional essay makes a good predictive measure, and it will be each student's responsibility to ensure that the best test–taking decision is made.
Testing & Applications for College
If you're feeling perplexed by the upcoming changes or want to explore your testing options, check out the links below:
What is the difference between the ACT and SAT test?
An easy resource to help students understand the differences between the ACT and current SAT



Which colleges & universities don't require taking the SAT?
A resource which details which colleges/universities are currently test flexible or optional
Comprehensive college application platform serving over 1 million students and school officials

annually through free online First-Year and Transfer applications



Does your college-bound student need a way to organize critical college information? Download our free college planner template.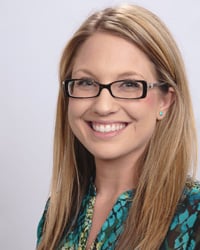 Brittany Wadbrook is a college instructor, certified writing tutor, and senior Executive Function coach at Beyond BookSmart. She began her career in education at Quinnipiac University earning a bachelor of Arts in English and Masters degree in Secondary Education. While at Quinnipiac, she became a certified Master Level Writing Tutor by the College Reading and Learning Association and spent three years working for the University's Learning Center. Feeling motivated to expand her pedagogical skill set, Brittany pursued a second Masters degree in Composition and Rhetoric at the University of Massachusetts Boston. After graduating, she became a full-time lecturer at UMass where she currently teaches first-year composition to a diverse classroom culture including English Language Learners and nontraditional students from a variety of academic backgrounds. Brittany's experience with adult learners, diverse cultures, and a range of learning abilities has enabled her to become a flexible educator who is sensitive to individual learning needs and intrinsically invested in their academic success.