Congratulations! Your son or daughter has officially been accepted to The University of All Universities. While your household spent months focusing on getting in school, it's time to shift attention to staying in school. Today we'll share 3 tips for parents to help smooth your child's transition from high school to college.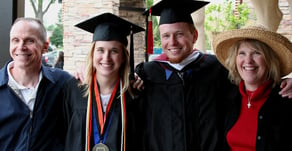 The Toughest Part of Making the Transition from High School to College: Time Management
Our coaches have worked with hundreds of college students, and one of the biggest challenges facing incoming freshmen is the management of unstructured time. The way time is organized in high school (all-day classes five days a week) means students don't really need to think about using free time because there isn't that much of it. When clubs/sports/dinner/homework are finished, students barely think twice about rushing to the TV, computer, or a friend's house.
But college freshmen living on campus experience free time much differently. One of the first things they notice is how much free time there is, and how little monitoring of their time anyone is doing (no parents haranguing them about doing their homework or studying for that algebra test tomorrow). For example, for a student who piles all five courses onto a Monday, Wednesday, Friday schedule, that means Tuesday and Thursday are entirely free. For a student who spreads courses out across multiple days, it can often mean nothing scheduled before noon.
To really make this clear, here's a visual contrast that shows a typical high school in-class schedule on the left and a college class schedule on the right.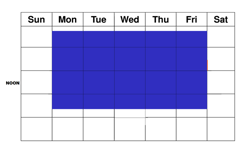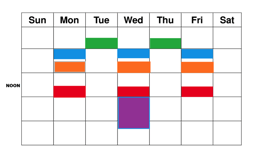 That's a whole heck of a lot less time in the classroom than they're used to.
But this free time isn't really free. It's time that gets filled with competing demands: finish a reading assignment or go out for lunch with a roommate; begin researching for an essay or watch reruns of Friends; go to the gym or sleep in. For students who struggle with Goal-Directed Persistence and Time Management, having an abundance of time to fill -- and having to constantly make choices about how to fill it -- can be one of the most challenging aspects of a student's first semester.
What You Can Do To Help Your Child Transition From High School To College
Knowing that your son or daughter will be asked to make daily choices about how to spend out-of-class time, you're in a great position to help them prepare for this dramatic transition. Here's what you might try.
Illustrate
Using the two weekly layouts above can help your son or daughter get a visual sense for the kind of shift university-level schedules can pose. At first, they'll probably be excited to have that amount of flexibility (or as they might call it: freedom). But for every credit hour a student takes, the out-of-class homework and studying expectation is double to triple that amount of time. So, for a student taking five classes, or 15 credits, the expectation is between 30-45 hours of out-of-class work time. When we consider that ratio, a student working for 30 hours outside of class would look like this: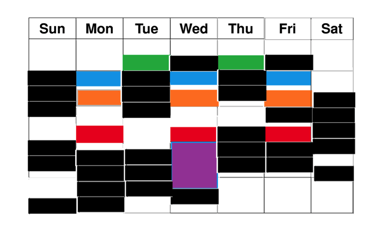 Communicate
It might seem like all your college-bound child wants to do is plan a graduation party, get to Bed Bath & Beyond and connect with their future dorm-mate via Facebook. But discussions about how your son or daughter plans to manage free time can be key. Some essential questions to open up dialogue include:
1) Are they a morning, midday, or night worker?
Developing self-awareness around their energy levels and personal preferences can encourage them to plan when during the day they'll spend time on their work.
2) What's their ideal work environment look like?
For students who need minimal distractions, the library can be great. Other students might pick the cafeteria if the ambient noise of conversation is preferable to the quiet cubicles in the library. Some students might need to work in groups, and others might prefer to study off-campus at a cafe where the chances of seeing someone they know are much lower.

3) How comfortable are you saying "no"?
When your child's new friends want to pull an all-night World of Warcraft session or binge-watch Scandal until nearly dawn, it's going to take a lot to reject those tempting, social-bonding offers. And, they can't default to the often-used "sorry, my mom won't let me" that worked like a charm when living under your roof. Therefore, helping them learn to set boundaries will be essential.
Alleviate
By alleviate I mean FOR YOU! Begin to pull back on the planning and managing of your child's schedule now so that he or she can practice making decisions independently. Allowing your son or daughter to experience some pitfalls of poor planning and then reflecting on what they did or did not do can help them restrategize the next time around. And if you've illustrated how time will shift drastically and communicated with them throughout the springtime of senior year, they'll be much more prepared to transition in September.
Do you know a student who will be making the transition from high school to college soon? Could he or she benefit from learning time management or study skills?
Photo credit: Brendan Adkins via Flickr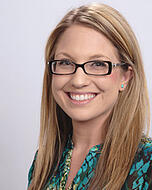 Brittany Wadbrook is a college instructor, certified writing tutor, and senior executive function coach at Beyond BookSmart. She began her career in education at Quinnipiac University earning a bachelor of Arts in English and Masters degree in Secondary Education. While at Quinnipiac, she became a certified Master Level Writing Tutor by the College Reading and Learning Association and spent three years working for the University's Learning Center. Feeling motivated to expand her pedagogical skill set, Brittany pursued a second Masters degree in Composition and Rhetoric at the University of Massachusetts Boston. After graduating, she became a full-time lecturer at UMass where she currently teaches first-year composition to a diverse classroom culture including English Language Learners and nontraditional students from a variety of academic backgrounds. Brittany's experience with adult learners, diverse cultures, and a range of learning abilities has enabled her to become a flexible educator who is sensitive to individual learning needs and intrinsically invested in their educational success.