Editor's note: This week, we feature guest blogger Karen Spencer, Director of Educational Counseling for Bright Horizons College Coach. Please read more about Karen below.
Ask any high school junior going through the college search process about the one thing that scares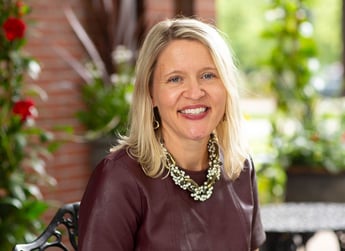 them most and you'll usually hear them say "standardized tests." The SAT and ACT tests have been around for a long time (the SAT will be 100 years old in 2026!), and so have students' fear and loathing of them. While I don't know any students that love standardized tests, they tend to be more problematic for some students than others. The bright side is that many, many schools read holistically in their admissions process, which is to say that they look at many factors outside of just the numbers—the "non-cognitive" aspects of an application—and this focus can be very helpful for a student who struggles with standardized testing.
The other good news is that every year a few more colleges and universities make the switch to being test optional (you don't need to submit testing of any kind) or test flexible (you have to submit testing but have more options, e.g. AP or SAT Subject exams in lieu of the ACT or SAT). While in the past, the vast majority of schools with these policies were smaller private schools such as Bowdoin, Franklin & Marshall, and College of the Holy Cross, now due to COVID-19, there are more and more colleges of every type offering test optional policies. Some of these schools are offering it for this coming application year only, and some have made the switch permanently. Noticeable additions to the test optional wave this year in the public college arena are the University of California system, as well as all public colleges in Oregon. These systems join fellow state schools like Temple in Philadelphia, James Madison in Virginia, and Indiana University who have been test optional for many years.
Another addition to this space are some extremely selective colleges like Williams, Cornell, and Tufts. It's important to read the fine print on some of these policies, however, as Cornell, for example, indicates they'd still strongly prefer a student submit test scores if they have them. And some places, like Claremont McKenna, have indicated that they will not consider scores from any exam administered online (a possibility for this fall if social distancing measures are still in place).
Keep in mind, however, that without test scores, you lose one of the two major academic indicators in a student's file. Therefore, there is going to be twice as much attention paid to a student's transcript. For students who do really well in the classroom but don't test as well as their grades indicate they should, applying to colleges with test optional policies can be a really appealing option. A list of schools that are test optional can be found at fairtest.org.
One of the reasons schools are starting to switch to this policy, aside from COVID-19, is because quite a few studies show that retention and graduation rates remain relatively unaffected by test-optional policies, as well as the fact that high school GPA is considered a stronger indicator of academic ability and a more reliable predictor of college success than standardized test scores. Colleges are increasingly recognizing that these tests do not tell the full story of a student's potential.
To that end, one of the reasons that these policies are more common at smaller private schools is because these admissions offices tend to read holistically vs. numerically. What this means is that factors like essays, teacher recommendation letters, extra-curricular activities, and an interview—the non-cognitive aspects of an application—can be influential in their admissions process. Decisions at larger state schools are often numerically driven: if you have the right test scores, grades, and courses, you're in. But smaller schools have the ability to truly craft a class and can take into account factors such as a student's work ethic, their creative abilities, their energy in a classroom, or other talents they bring to the table.
While students don't control whether they are great testers or not, they can control these non-cognitive variables. Here's how to grab hold of what you can control and make it work for you in this process:
Recommendations
Some schools will ask for 1-2 teacher letters of recommendation as well as one from your guidance counselor. The counselor letter allows the reader to see you in the context of your high school. The teacher recommendations allow the admissions officer to envision what you'll be like in a classroom setting. Did you raise your hand and contribute to class discussion? If you struggled in a class, did you come in for help and ask for extra credit? If you are required to submit these, ask yourself which teachers would say the most positive things about you outside of simply your grade in the class (the admissions officer already knows what that is) and then pick accordingly. Most schools ask that these be from an 11th or 12th grade teacher in a core curriculum subject (so, not your 9th grade gym teacher). If you are currently in 11th grade, you should ask an 11th grade teacher now while you are still in class (albeit virtually) so that your performance is fresh on their mind as was your performance when you were actually in a classroom setting. For this reason, it's imperative to still show up and be an active participant in your online learning as this will allow your teacher to address how you engage in different settings.
Extracurriculars
Schools that read holistically often pay close attention to what you've done outside the classroom. The idea is that an active and engaged high school student is likely to be an active and engaged college student. There are no right or wrong activities, but the best resumes show demonstrated involvement in activities you are interested in for consistent periods of time. Admissions offices don't like to see a year of this and a year of that. They'd rather you find whatever your jam is and stick with it throughout most of high school. Activities don't need to be in the high school. Martial arts, piano, a part-time job? They all count! With most activities being cancelled as of now, colleges will understand your limited options during this unusual time. That said, when things get back to "normal," it will be important to re-engage and find ways to demonstrate your interests and strengths outside of the classroom.
College Essay
Many schools will require one or even multiple essays as part of their application. This is your opportunity to tell the admissions officer a little bit about how you tick and what makes you, you. Remember, this is not a term paper and doesn't need to be super formal or in perfect five-paragraph form. What it does need to be is personal. For rising seniors, while tempting to write about your life in quarantine, it's important to remember that everyone is in quarantine. For this topic to work, it really has to be unique to you (something that can be challenging when what is happening to you is happening to literally every single person around you). While what we are living through is definitely a generation-defining experience, for this essay topic to work you'll need to write about it in a way that is solely unique to you. Before venturing down this path, ask yourself, "Could anyone else in quarantine have written this essay or something very similar?" If the answer is yes, you'll need to write about something else or pivot so that the focus is more on your unique response to this challenge we are all facing.
Interviews
Some colleges will require these, some will make them optional, and some schools won't offer them. These can be a great opportunity for students to talk about themselves more personally and, like the essays, add a little color to their application. The good news is that these can still occur virtually, if need be. In my experience, students generally do well in these. If you're nervous about them, a suggestion is to have your first interview at one of your safety schools. This takes some of the pressure off, and inevitably most students find these are less scary than they envisioned and feel much more confident going into any subsequent interviews.
Ultimately, there is a lot about the admissions process – and the state of the world – that students can't change; control what you can control, and let your gifts and talents outside of the testing realm shine!
---
Karen Spencer is Director of Educational Counseling for Bright Horizons College Coach, the nation's leading provider of educational advisory services to organizations and families. At Bright Horizons College Coach, Ms. Spencer delivers workshops and provides individual counseling on all aspects of the college admissions process.
---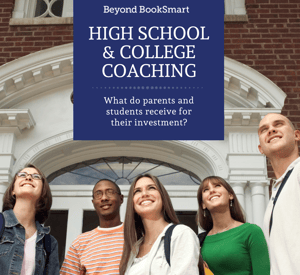 Read our report about the costs of college, access to student supports at schools, and effective, evidence-informed ways to help students succeed.