Editor's note: This week our guest blogger is Dr. Janna Koretz, a psychologist in MA, who shares with us her positive outlook on children with ADHD. (Please read her full bio below.)
"You're saying that this kid — my kid — has a superpower?" I sure am. Your child may have been diagnosed with ADHD, but there's another side to this diagnosis that can be great news, especially as your child gets older.
Most of what we read about ADHD is negative: my child can't pay attention in class; my child disrupts others;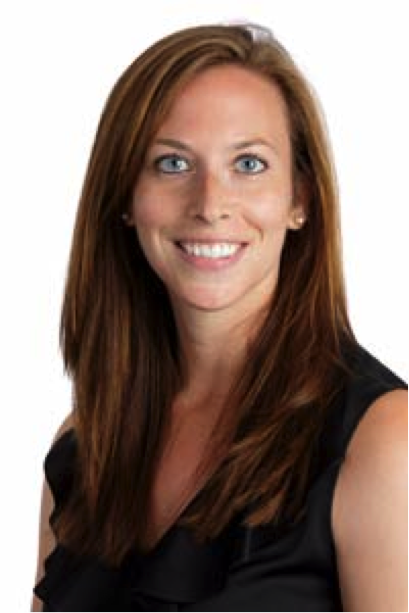 my child can't focus for more than an hour at a time. These aspects of ADHD are certainly challenging and frustrating, especially in academic settings. But, there's a bright side to ADHD that is often not discussed. Your child has the ability to see and interact with the world in an remarkable way, which (if managed properly) can contribute to a life of fulfillment, happiness, and success.
When surrounded by a fast-paced and ever-changing environment, many individuals with ADHD can thrive. While others are getting overwhelmed with the constant change and disorganization, those with ADHD are on-task and getting their jobs done, because their attention is held much better with the constant change. Many high-powered jobs require this kind of responsiveness and flexibility, such as working on Wall Street, in a startup, and in sales.
There are also the advantages of being active. Many kids with ADHD, if kept away from artificial stimulus like video games and TV, can't sit still. They will often choose to engage in outdoor and athletic endeavors, simply because it is uncomfortable for them not to do these things. With the childhood obesity rate as high as it is, we should be thanking these little guys for inadvertently taking care of themselves.
In my clinical experience, I have also observed one very special hidden benefit of ADHD. Often, I will ask my ADHD clients what exactly they're thinking about when they're not thinking about the task at hand, for example, in school. Frequently, they will talk about revisiting interesting ideas or articles they have read, and thinking critically about them. For example, one client told me that in school, when he was supposed to be doing a math test, he was actually thinking how much he hated using his calendar app on his phone, and he was wondering if there was a new way to conceptualize time that would make more sense. In another instance, a client told me they were thinking about how they could get into politics after hearing about a recent election where the elected candidate did not handle the issue of homelessness with compassion. You see, sometimes the thoughts that occur to kids with ADHD are actually important intellectual questions or ideas about how to make the world a better place. Of course, individuals without ADHD can have these thoughts too, but it has been interesting to see what these ADHD clients are thinking about when they are being reprimanded for not paying attention.
None of the superpowers of ADHD excuse poor school performance or disruptive behavior in class. However, I do think if we understand ADHD — all of ADHD — we can be more effective in building successful learning environments for those with this diagnosis. We can thus guide them to complete necessary work and learn key life skills, while freeing them to use their powers for good.
Janna Koretz, Psy.D is a licensed psychologist practicing in Massachusetts. She co-owns a group psychotherapy and testing practice with locations in Cambridge, Boston, and Nantucket MA. Dr. Koretz specializes in the diagnosis of learning disabilities, ADHD, and psychological disorders in pre-adolescence and adolescence via neuropsychological and psychological testing. Her practice includes other subspecialties including dual diagnosis, LBGT issues, and eating disorders, in children, adolescents, and adults.
Need help channeling your child's superpowers to succeed in school? Whether your child has been diganosed with ADHD, or he is simply overwhelmed with a heavy workload in school, click below to find out more about how Executive Function coaching can provide the support your child may need.