More Resources for Parents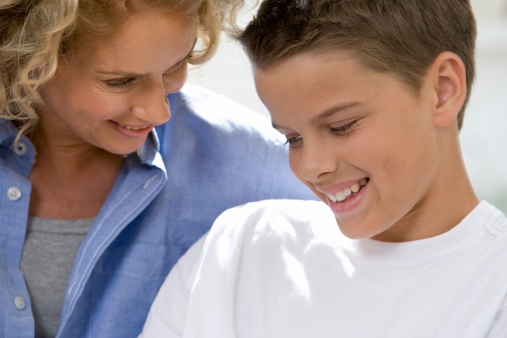 National Resources
COVID-19 Tips for Caregivers and Parents on Schooling at Home: What Role Do Executive Skills Play? - Download an extensive guide here, shared with us by renowned expert Peg Dawson.
AANE -

The Asperger / Autism Network works with individuals, families, and professionals to help people with Asperger Syndrome and similar autism spectrum profiles build meaningful, connected lives

ADDitude magazine provides clear, accurate, user-friendly information and advice from the leading experts and practitioners in mental health and learning. Check out our

listing

and get a

free consultation

!
Attention Deficit Disorder Association provides information, resources and networking opportunities to help adults with Attention Deficit Hyperactivity Disorder lead better lives.
Association on Higher Education and Disability is a professional association involved in the development of policy and in the provision of quality services to meet the needs of persons with disabilities involved in all areas of higher education. Membership to this association is available to parents of students with disabilities and includes access to referral sources; scholarships; discounts on publications, workshops, consultation and evaluations; and more.
American Speech-Language-Hearing Association is a professional association for clinicians in the speech-language-hearing community. Their organization focuses on the right of communication for all, and provides resources about advocacy to research to new publications for the public.
Center on the Developing Child at Harvard University

is a multidisciplinary team committed to driving science-based innovation in policy and practice. They have an extensive series of videos and other information about executive function skills in children.

Children and Adults with Attention-Deficit/Hyperactivity Disorder (CHADD) is a membership organization which provides education, advocacy and support for individuals with ADHD. In addition, they publish a variety of printed materials to keep members and professionals current on research advances, medications and treatments affecting individuals with ADHD.
College for Students with Disabilities: A Guide for Students, Families, and Educators is a thorough listing of

educational opportunities, preparation steps, knowing your rights, different types of disabilities, and recommended resources for additional information.

Council for Exceptional Children is the largest international professional organization dedicated to improving the educational success of individuals with disabilities and/or gifts and talents. CEC advocates for appropriate governmental policies, sets professional standards, provides professional development, advocates for individuals with exceptionalities, and helps professionals obtain conditions and resources necessary for effective professional practice.
Course Hero has engaging resources to help students understand literature
GoGrad.org has resources for graduate students with disabilities.
ImpactADHD is a community of parents with similar circumstances who come together to support each other and learn how to take a coach-approach to raising your kids. Led by Elaine Taylor-Klaus and Diane Dempster, ImpactADHD offers

unique programs

designed to give parents the support they need.
International Dyslexia Association is a non-profit organization dedicated to helping individuals with dyslexia and their families by providing research, education and advocacy.
International Reading Association is a nonprofit, global network of individuals and institutions committed to worldwide literacy which supports literacy professionals through a wide range of resources, advocacy efforts, volunteerism, and professional development activities.
KidsHealth offers guidelines for parents concerned about about speech and language delays.
Learning Disabilities Association of America provides resources on advocacy, legislation, resources and membership opportunities for additional access to and discounts on many resources they are connected with.
Learning Disabilities Online provides accurate and up-to-date information and advice about learning disabilities and ADHD. The site offers articles, multimedia, monthly columns by noted experts, first person essays, children's writing and artwork, a comprehensive resource guide, very active forums, and a Yellow Pages referral directory of professionals, schools, and products.
Learning Works for Kids is an interactive parents' guide for locating useful apps and games for students with ADHD and Executive Function difficulties.
National Center for Learning Disabilities provides information about the Individuals with Disabilities Education Act as well as resources - such as check-lists, guides, videos and podcasts - with information about learning disabilities.
Psych Central is an extensive resource directory for all mental health related services and has been noted in dozens of international publications.
Smart Kids with Learning Disabilities® is a non-profit organization dedicated to empowering the parents of children with learning disabilities (LD) and attention-deficit disorder (ADHD).
SuperCamp is the original academic, life and career skills camp. Since it began in 1982 as the first teen summer program of its kind—SuperCamp has become a respected worldwide leader in student programs that enhance academic, leadership, communication, and other essential skills for achievement and success in the 21st century.
Teaching LD is an international professional organization of the Division of Learning Disabilities which provides information and resources for teaching students with learning disabilities as well as a forum for discussion of issues facing the field of learning disabilities and access to publications, conferences, advocacy.
The Center for Parenting Education is a non-profit organization committed to educating and supporting parents to foster confidence, responsibility, and compassion in their children.
Understood.org is a collection of 15 nonprofit organizations that joined forces to support parents of children with learning and attention issues.
The Spiral Foundation provides expertise in sensory integration issues. The Spiral Foundation stands for the Sensory Processing Institute for Research and Learning Foundation and is a research and education non-profit organization that specializes in helping families, children and adults with Sensory Processing Disorder (SPD) and related diagnoses lead more productive and enjoyable lives through advancing knowledge of sensory integration theory, and assessment and intervention for SPD.
Books We Recommend
Your Kid's Gonna Be Okay: Building the Executive Function Skills Your Child Needs in the Age of Attention - Michael Delman
Bright Kids Who Can't Keep Up: Help Your Child Overcome Slow Processing Speed and Succeed in a Fast-Paced World

- Dr. Ellen Braaten

The 7 Biggest Teen Problems

- Bobbi DePorter

How to Talk So Kids Will Listen & Listen So Kids Will Talk - Adele Faber and Elaine Mazlish
Parenting ADHD Now!: Easy Intervention Strategies to Empower Kids with ADHD - Elaine Taylor-Klaus and Diane Dempster MHSA CPC PCC
The Whole Brain Child - Daniel J. Siegel
Mindset: The New Psychology of Success - Carol Dweck
The 7 Habits of Highly Effective Families - Stephen Covey
The 7 Habits of Highly Effective Teens - Sean Covey
No Parent Left Behind - Susan Brefach
Smart But Scattered - Richard Guare and Peg Dawson
Executive Functions: What They Are, How They Work, and Why They Evolved - Russell Barkley, PhD
The Organized Student: Teaching Children the Skills for Success in School and Beyond - Donna Goldberg
Late, Lost, and Unprepared: A Parents' Guide to Helping Children with Executive Functioning - Joyce Cooper-Kahn and Laurie Dietzel
The Explosive Child: A New Approach for Understanding and Parenting Easily Frustrated, Chronically Inflexible Children - Ross W. Greene
Love and Logic - Jim Fay, Charles Fay, and Foster Cline.
Social Fortune or Social Fate - Michelle Garcia Winner and Pam Crooke (2011)
Corey Stories: A Kid's Book About Living with ADHD - Jeanne Kraus and Whitney Martin
The K&W Guide to Colleges for Students with Learning Differences, 12th Edition - Princeton Review (September 16, 2014)
The Parent Backpack for Children Kindergarten through Grade 5: How to Support Your Child's Education, End Homework Meltdowns, and Build Parent-Teacher Connections, - ML Nichols (2013)

---
Please see these pages below for comprehensive information about Executive Function in students:
Learn more about how Executive Function coaching might benefit your child.