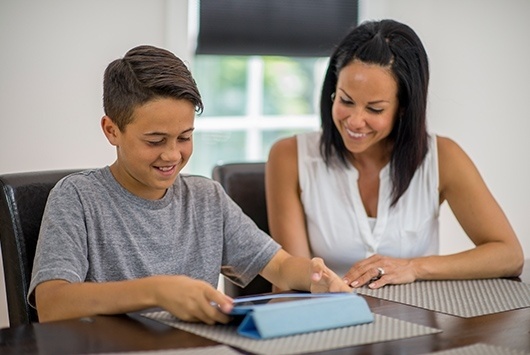 Please note: Our coaching is now exclusively online. We have coaches ready to work with students and adults worldwide from the comfort of your home.
We have trained Executive Function coaches ready to work with students via video across the US and internationally.
Beyond BookSmart has coaches ready to work online with students in Rhode Island. Coaches work with students via video in the convenience of their homes. Using students' academic work as a springboard, our coaches teach students how to organize, plan, prioritize, manage time, maintain focus, self-assess, and study efficiently.
We have helped many students in Rhode Island, customizing our approach to each child depending upon the student's attitude toward changing work habits. Our research-based model that draws from over 375 tools and strategies improves student self-management skills and leads to lasting change.
Our Rhode Island students come from private and public elementary schools, middle schools, high schools, and colleges. Some have diagnoses such as ADHD or other learning differences and see coaching as excellent additional support to school-based interventions. Some of our clients have emotional challenges, such as anxiety, which impact their ability to work effectively; others have no formal diagnosis. Nevertheless, they find that they benefit from better work habits to work more efficiently with their busy schedules.
Signs of Executive Dysfunction
If your child is struggling to meet goals or find enjoyment in learning they may be experiencing executive functioning deficits. Some common signs include:
Procrastination of schoolwork
Easily distracted when in class or completing assignments
Difficult time studying for tests
Distracting other students
Frequently forgetting important school materials
Inability to regulate emotions resulting in outbursts and tantrums
Lack of organization
Our executive functioning & ADHD coaches have helped many students overcome these difficulties and find the motivation to achieve academic success.
The Unique Benefits of EF Coaching
Improved academic performance
Reduced stress and anxiety
Increased self-confidence
Better relationships
Increased independence
Increased success in school, work, and life
Find out how Executive Function coaching can benefit your child.
Other Rhode Island Resources to Support Your Child
Rhode Island Parent Information Network Their mission is to assist individuals, parents, families, and children to achieve their goals for health, education, and socio-economic well-being by providing information, training, education, support and advocacy for person/family-centered care and system change.
Rhode Island Department of Education - Special Education The goal of Special Education is to improve the academic, social and post-school success of students with disabilities ages 3 to 21. Students eligible for special education require specially designed instruction and related services as needed to meet their unique needs.