Families sometimes ask how we help students who are resistant to changing their work habits. The simple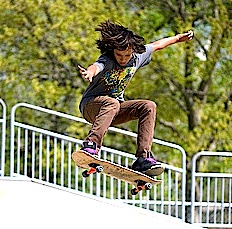 answer is by gentle guidance, not an iron fist. In truth, each resistant child is unique, so academic coaches tailor their approaches based on that individual child. The best way to illustrate our methods in action is through a case study of a real student. The names and other identifying details have been changed in this story to protect the family's privacy.
About a year ago, I started working with a sixth grader who attended a rigorous private school. Jordan, a gifted artist and skateboarder, was evaluated as having superior intelligence but very poor executive function skills. In addition to ADHD, she struggled with depression. Jordan's parents were referred to us by a local neuropsychologist who thought academic coaching could benefit her.
Based on her neuropsychological evaluation, Jordan's coaching priorities were to improve her organization as well as her planning and prioritizing skills. The top priority, however, was to help her with time management for balancing school and her many activities. Jordan has a poor sense of time and became overwhelmed easily when she perceived that she had too little time to complete homework. For all of these executive function skill areas, her mindset was in Precontemplation, meaning that she was not yet willing to address any of these issues.
Barriers and Breakthroughs
During our first three sessions, Jordan would not acknowledge me. In fact, she sat under her drawing table. She could not tolerate any discussion about managing time or schoolwork. Her mom assured me that this was a typical response to any new support personnel in her life. She had very strict, self-imposed boundaries between school and home and was not willing to discuss home life at school or school work at home. Clearly, this first barrier had to be both respected and overcome to make any progress.
I consulted with her therapist and with the classroom teacher to plan how to help Jordan buy in to my role as home-school connection. Fortunately, the teacher partnered with me and said that she would give Jordan specific assignments to complete with me on our session days.
In one session early on, I asked if I could show her something that helped me when I felt stressed about time. She agreed and I showed her my own Google calendar. However, she became upset at the thought of crafting her own. She did not want to learn the tool, and it was not effective to try to convince her that calendars and schedules are great stress-reducers. The consistent message I wanted to send her would be that planning things out and writing them in a calendar are among the best ways to reduce stress and that, eventually, we would find the right tools for her.
It didn't take long. Within a week, I received an email from her teacher that said, "I wanted to let you know that even if you feel like you aren't making much headway with Jordan, the message is getting through! She's taken a keen interest in writing our daily schedule and in updating it as things change!"
Then came a real breakthrough in coaching: Jordan emailed me that she wanted my help to convince her parents to get a kitten. This was her first time initiating work with me. I suggested doing research and creating a PowerPoint, and she jumped at the idea. My notes began to show my own excitement here since it was truly contagious: "She has started on the kitten project - we're off and running. We created a plan, steps, and timeline. We're having lots of email contact between sessions and building rapport readily now! She was very receptive to suggestions, demonstrating an emerging flexibility in her approach."
Resistance Transforms Into Action
Not long after, I noted, "Today marked a new milestone, in that Jordan wanted to work on a school project." She wanted to create a Google slide presentation of her winter break to share with classmates. Jordan learned to make a plan, prioritize what images to include (not all 100+!), and how to use Google functions like creating folders for images and inserting a media clip into a slide. She felt really proud of this work, and I was hopeful that this would open the door to further collaborations on school assignments.
Jordan next learned how to map out a plan for completing two big projects: studying for a test on state capitols and writing a Greek myth. She learned how to work backward from the due date and take into consideration other obligations that affected her time, such as art lessons. I asked her, "What's the take-away lesson about the prep plan experience?" Jordan said, "Planning well is the key to feeling in control and decreasing stress." I couldn't have said it better, myself!
A Student Embraces Change
One year later, Jordan has made significant progress in each of her priorities. Typically, where she had once been wary of new ways to approach work, she now eagerly adopts new strategies and tools. We continue to work on her organization for writing and for her belongings, on creating plans when tackling projects, on staying calm when solving problems, and on learning how to balance her time for work and play. Now, however, Jordan is a partner in the process. She believes she can do all of these things because she sees that she has done them already. Now, when she has a struggle, it is usually with the work, not with herself. Now, instead of quitting before she starts, she is willing to try and to persevere.
Do you know a resistant student who could benefit from academic coaching? Click below to arrange a free consultation to find out more.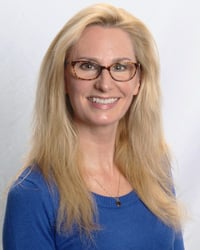 Jackie Stachel is the Director of Communications for Beyond BookSmart. She joined the company in 2010 and is based in our Boston branch. Jackie leads Executive Function presentations for parent groups throughout Massachusetts and Rhode Island. Additionally, Jackie manages our You Tube channel as well as our company blog content through editing submissions, writing articles, and collaborating with professionals from outside Beyond BookSmart to create useful, informative content. Finally, Jackie coaches students supporting them in learning and developing Executive Functioning strategies.
photo credit: Andrew via photopin (license)