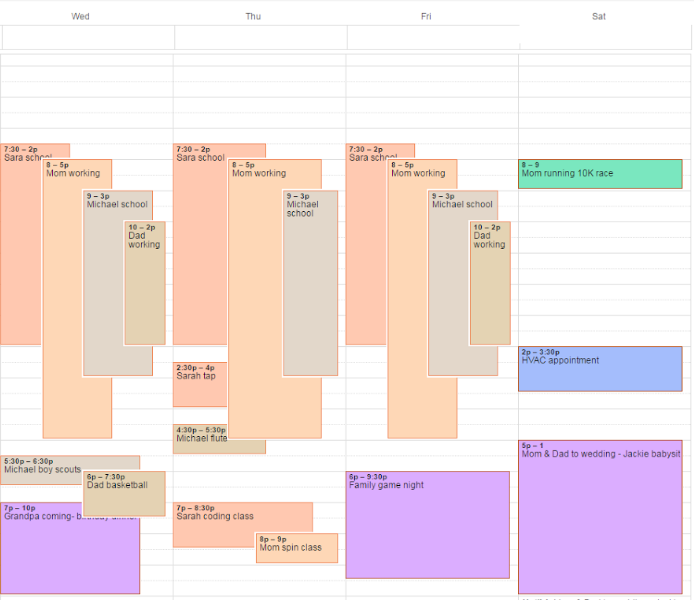 My sister is going to visit my parents this weekend; maybe I should plan to do the same.

My dog has a vet appointment next week at the same time that my fiancé has a meeting; I guess I'll be on my own with doggy duty.

There's a Red Sox home game at the same time as my field hockey game near Fenway on Monday; I'll need to leave pretty early to get there.
Am I blessed with clairvoyance? Well, almost...allow me to explain exactly how my busy schedule became more manageable with the help of a little technology.